Eurosystem 92
Windows Eurosystem 92 is the warmest profile, available in our offer of window system opening inwards, typical for woodwork used in Poland and the countries of Central and Western Europe. This system has frame and sash constructions of the same thickness, 92 mm. and it allows the use of a triple glazing unit with the best thermal insulation cause of its even thicker construction. The window in this profile meets the requierements of a passive window. The basic Eurosystem 92 profile allows the use of a 3-glass packet with a heat factor of Ug = 0,5 W / (m2K) in its construction.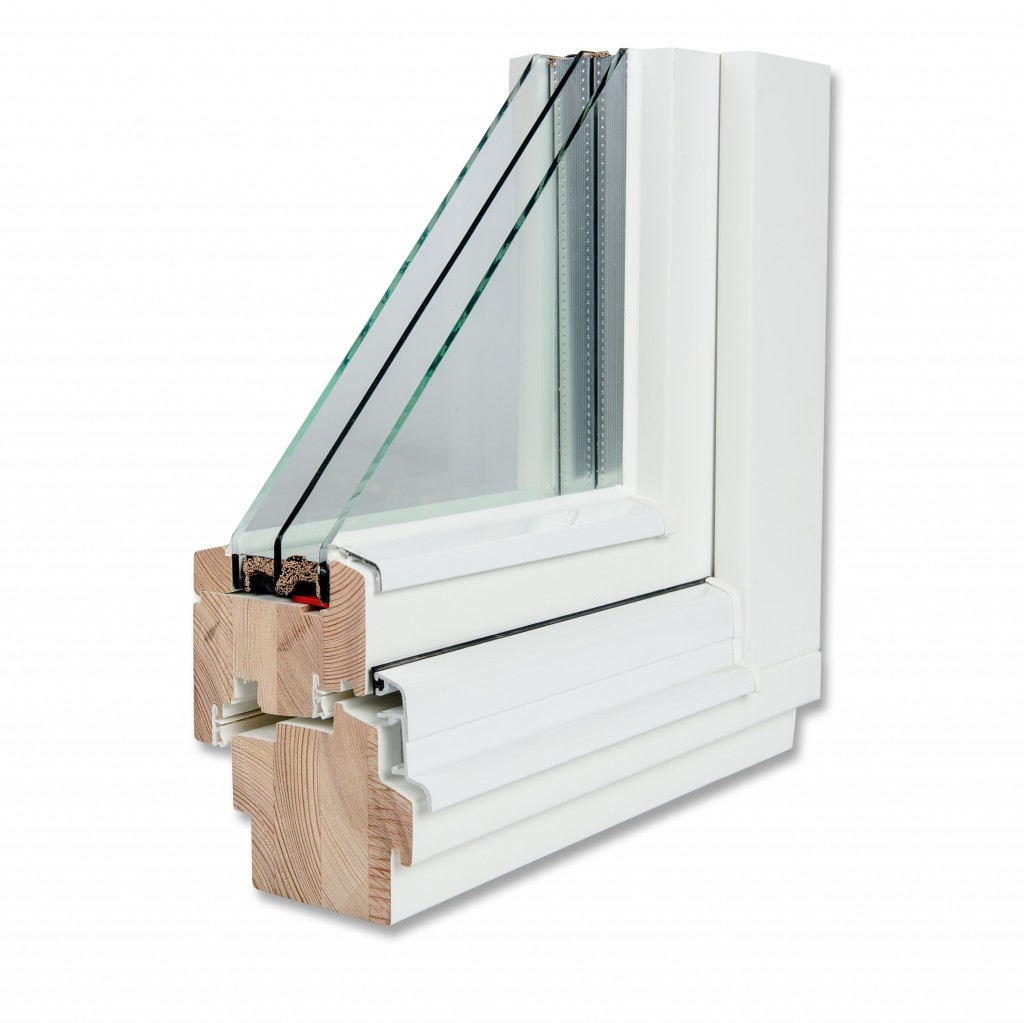 Construction:

The wooden glued timber - pine, meranti, larch, oak.

The depth of the frame is 92 mm.

The depth of the wing is 92 mm.

Glazing:

As a standard, triple glazing 4/18/4/18/4 Ug = 0,5 W / m2K.

Optionally, panes with increased acoustic insulation parameters,

safe, tempered, anti-burglary, ornamental glass, solar protection, etc.

Standard aluminum edge frame.

Optionally for the use of warm plastic edge frame or RAL color edge frame.

Fittings:

Fittings of SIEGENIA or ROTO manufacturers.

Optional RC1 or RC2 retractable or anti-burglar hardware.

Gasket:

Profile gasket from Dewenter or Primo.

The color of the gasket - white, brown, black, gray - depending on the color of the joinery.

Drip:

Aluminum drip on the wing. In addition, an aluminum trough in the window frame.

Color - white, brown, black, aluminum, anthracite - depending on the color of the joinery.

Optionally, it is possible to choose a drip for the color of the joinery in the selected RAL color on a special order.

Silicone:

Silicone applied to our joinery only by reputable manufacturers.

Color - colorless, white, light brown, dark brown, black, anthracite - depending on the color of the joinery.

Colors:

Joinery painted in lasur colors with visible wood structure from the available color palette

or any solid color from the RAL or NCS palette.

Accessories:

window bars (inside internal glass, vienna bars, construct bars etc.)
handles with keys, handles with button etc.
shutter openers (manual or automatic)
rotary hardware - tornado
ventilations
many other...
European profile Eurosystem 92 windows are characterized by the ability to open and tilt the window sash to the inside of the room. Regardless of the parameters of the selected windows, there are many possibilities to make them in various shapes and sizes of wings depending on the design.
Ways of opening windows in the tilt-and-turn system as well as typical constructions :
1-WING WINDOW

2-WINGS WINDOW

3-WINGS WINDOW

FIX WINDOW

2-WINGS WINDOW

+ LUFT

4-WINGS WINDOW

6-WINGS WINDOW

ARCHED WINDOW

CIRCLE
TRIANGLE
TRAPEZE
POLYGON
Available colors from the LAZUR color palette (wooden structure color) or any color from the RAL and NCS palette. Below we present the most frequently chosen colors:
Paleta LAZUROWA
RAL
NCS
| | |
| --- | --- |
| | |
| viena bars decorative 24mm | |
| viena bars standard + decorative 24mm | |
| | |
| | |
| | |
| | |
| | |
| | |
| | |