Skandinova 2+1
Scandinavian windows, as the name suggests, is a typical window system used in the Scandinavian countries, like Denmark, Sweden, Norway and Finland. Characteristic for these windows is their design and the method of opening the joinery - to outside, thanks to which the windows are additionally sealed by the wind and save free space inside the room without causing a collision when opening them inside. The 2 + 1 system is typical for old historic buildings where usually, the attachment to tradition and architectural requirements do not allow for the use of windows in a one-wing system and the most important thing is to make new windows based on the existing woodwork by. designs from many years ago. Our 2 + 1 system is a combination of the old character of Scandinavian windows and new technology.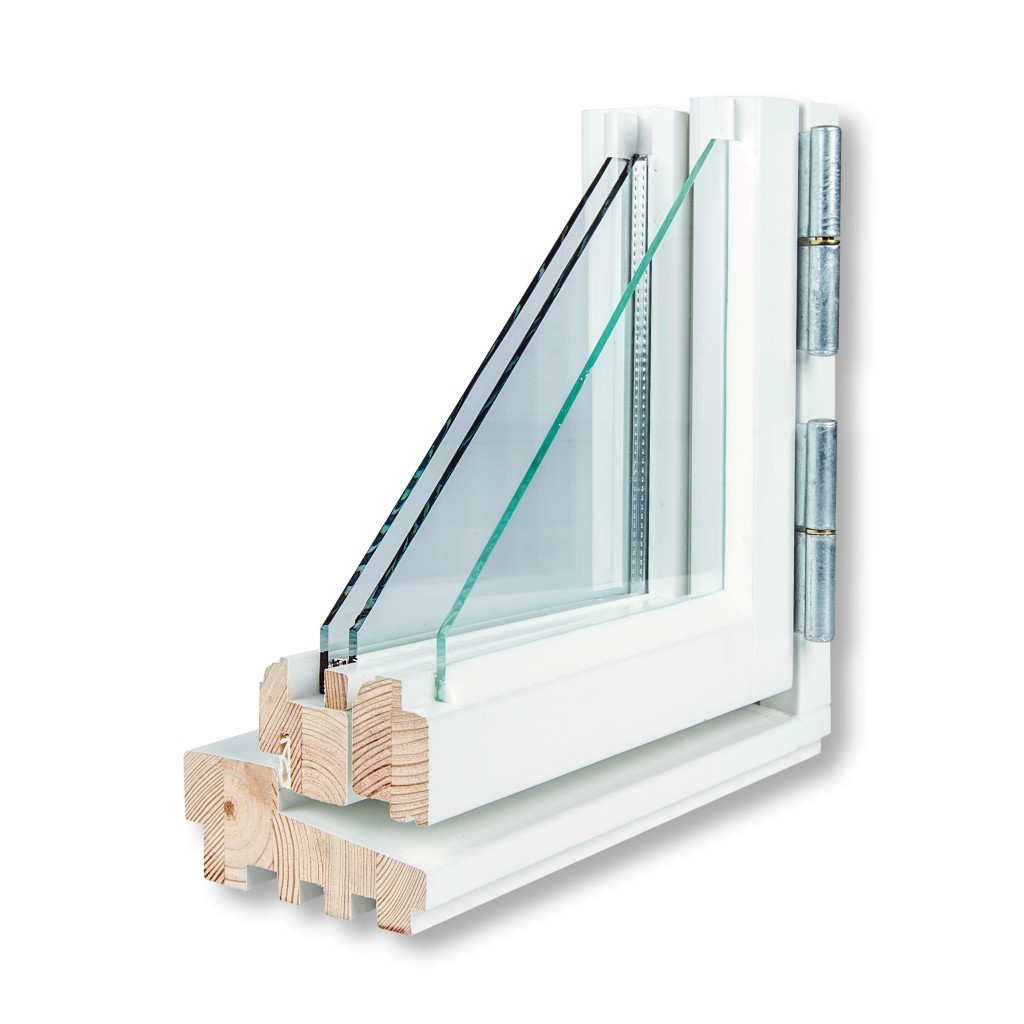 Construction:

The wooden glued timber - pine, meranti, sapele.

The depth of the frame is 115 mm.

The depth of the wing is 42 mm. and 34 mm.

Glazing:

As a standard, double glazing 4/8/4 Ug = 1.7 W / m2K. in the inner wing.

Single float glass 4 mm. in the outer wing.

Optionally, panes with increased acoustic insulation parameters,

safe, tempered, anti-burglary, ornamental glass, solar protection, etc.

Standard aluminum edge frame.

Optionally for the use of warm plastic edge frame or RAL color edge frame.

Fittings:

Fittings in the Scandinavian standard of producer IPA and ASSA.

The system of closing on stylish hooks.

Gasket:

Profile gasket from Dewenter or Schlegel Q-Lon.

The color of the gasket - white, brown, black, gray - depending on the color of the joinery.

Drip:

No aluminum drip on the wing.

Windows from the outside sealed with putty.

The windowless system window - nonslip.

Silicone:

Silicone applied to our joinery only by reputable manufacturers.

Color - colorless, white, light brown, dark brown, black, anthracite - depending on the color of the joinery.

Colors:

Joinery painted in lasur colors with visible wood structure from the available color palette

or any solid color from the RAL or NCS palette.

Accessories:

window bars (wooden construction in the outer wing, vienna bars in the inner wing)
handles with keys, handles with cylinder-key to balcony doors etc.
decorative hinges and decorative corners on the wings
many other...
The window system 2 + 1 is based on the Scandinavian window system. In contrast to the traditional Scandinavian system, the 2 + 1 profile is based on the construction of two combined wings - opening outwards and opening after opening independently of each other creating an interesting combination of combined window wings. In the inner wing there is a composite glass, in the outer wing we fix the single float glass 4mm or the glass glued VSG 6mm. It is also possible to use an ornamental single glazing, so-called "culture ornament glass" - performed with a special technique that imitates the old hand-made glass many years ago.
Available colors from the LAZUR color palette (wooden structure color) or any color from the RAL and NCS palette. Below we present the most frequently chosen colors:
Paleta LAZUROWA
RAL
NCS