MALEC factory, a producer of wooden windows and doors, located in Białogard, at Krolowej Jadwigi 13e street, offers windows in the European, Scandinavian and Dutch system, outside and inside doors (according to a fixed pattern), sliding and folding doors systems as well as winter gardens. Manufactured woodwork meets all requirements according to accepted standards for housing and public utility buildings, in every technical way possible to make a shape and pattern, with wooden bars glued on the glass and inter-pane of wood or aluminum in the color corresponding to the window frame. We provide professional advice and friendly service. Our company provides comprehensive services ranging from measuring the woodwork, its performance and assembly or transport straight to the customer. We guarantee high quality, the highest standard of services, fast turnaround time and transport and assembly throughout Europe.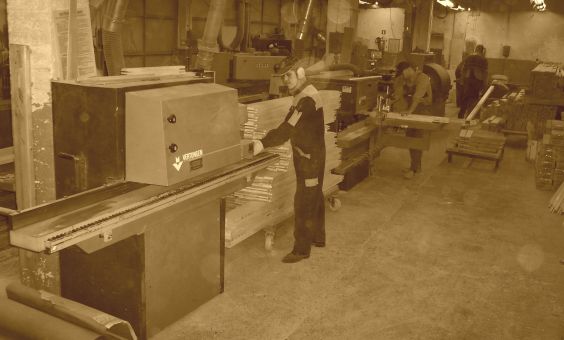 Years of experience
The company's history goes back to the early 1980s when the founder of the company Dariusz Malec started his adventure with carpentry in a small factory in Koszalin, as a small carpenter providing carpentry services. Initially, these were all kinds of work and services related to wood which gradually turned into a small production of windows, doors and stairs. Over time, the plant developed and together with it, it's owner and employees acquired experiences together and deepened their knowledge about carpentry and woodworking as well as everything related to it.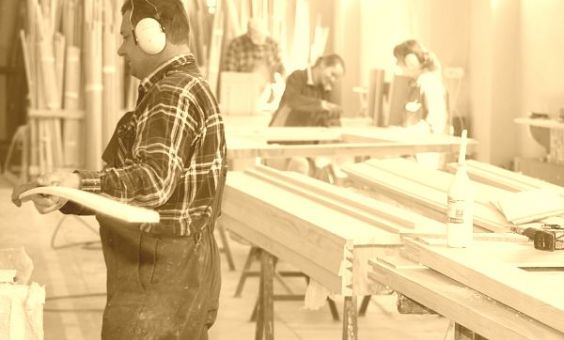 From a carpenter to a small factory
Years of experience and hard work have allowed us to gain invaluable capital which is today a stable foundation for running a company in its current shape and development based on our knowledge and experience. Since 1996. the company exists as Przedsiebiorstwo-Produkcyjno-Uslugowo-Handlowe Dariusz Malec with its registered office in Białogard at ul. Queen Jadwiga 13e. in a newly built production hall with an office building with a total area of approximately 1100 m2. which is constantly developing and expanding. In addition, there are wood warehouses on the company's premises, which allows you to have constant access to the raw material and gather material necessary for production and immediate start of the order on the second day of the order. In addition to raw material warehouses, the company also has a warehouse for ready-made products ready for transport to the customer. Experience
Over 20 years on the national and foreign market - many satisfied customers who got our products.
Professionalism
Knowledge and skills of our company's qualified employees ensure satisfaction and satisfaction of our clients. warranty
Comfort of use of our products and peace of mind for their durability thanks to a 5-year warranty granted for all products of our company. Quality
Only the best materials from proven suppliers and manufacturers guarantee the best product.
High quality in good price
Today, the MALEC company is a small factory of window and door joinery, with great economic, human and intellectual potential. Based on what we have developed for many years, we are constantly developing and striving to make our products even better and more technically advanced. Thanks to our customers' satisfaction, we are constantly increasing the sales network and our products reach an increasing number of recipients. The growing interest in our products allows us to develop dynamically and thanks to our own and EU funds, we invest in new technologies and solutions that improve the quality of manufactured products and speed up the technological process and reduce the human error factor and the danger of working on wood processing machines.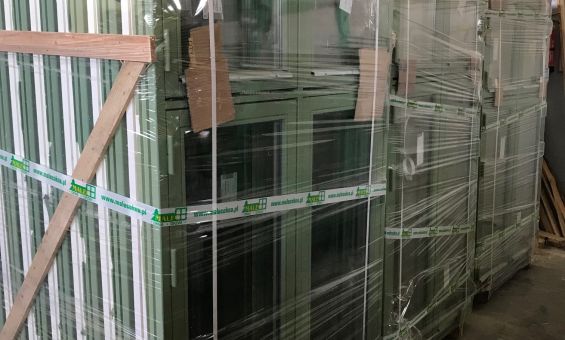 Transport to the customer
We try to service the customer comprehensively, offering both woodwork and transport assembly. We deliver our products throughout Europe and beyond. The woodwork we make goes to such countries as:
Germany
Netherlands
France
Belgium
Sweden
Denmark
Norway
Finland
Iceland
USA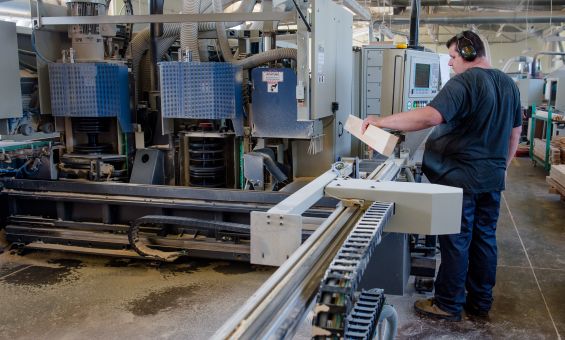 New technology
Currently, our production is a modern machine park equipped with technologically advanced machines such as:
5-axis CNC machining center from SCM
KUPER automatic planer
angle centers for WEINIG windows
FELDER milling and tenoning machine
smaller joinery machines supporting the production of proven and reputable producers
automatic paint shop
automated glazing line