Skandinova 68 - Windproof (Iceland)
Windows Skandinova 68 - Windproof (Iceland) is a specialized window system used in the scandinavian countries, based on the standard Skandinova 68 - Classic profile. The Skandinova 68 Windproof profile is enriched with an aluminum cladding on the outside and an additional gasket. The technique of two gaskets and aluminum cladding results in better resistance to external conditions and improves the tightness of the profile to wind and water. This system is prepared for the Iceland market and meets the strict standards required in Iceland, i. e. wind load resistance up to 3000 Pa.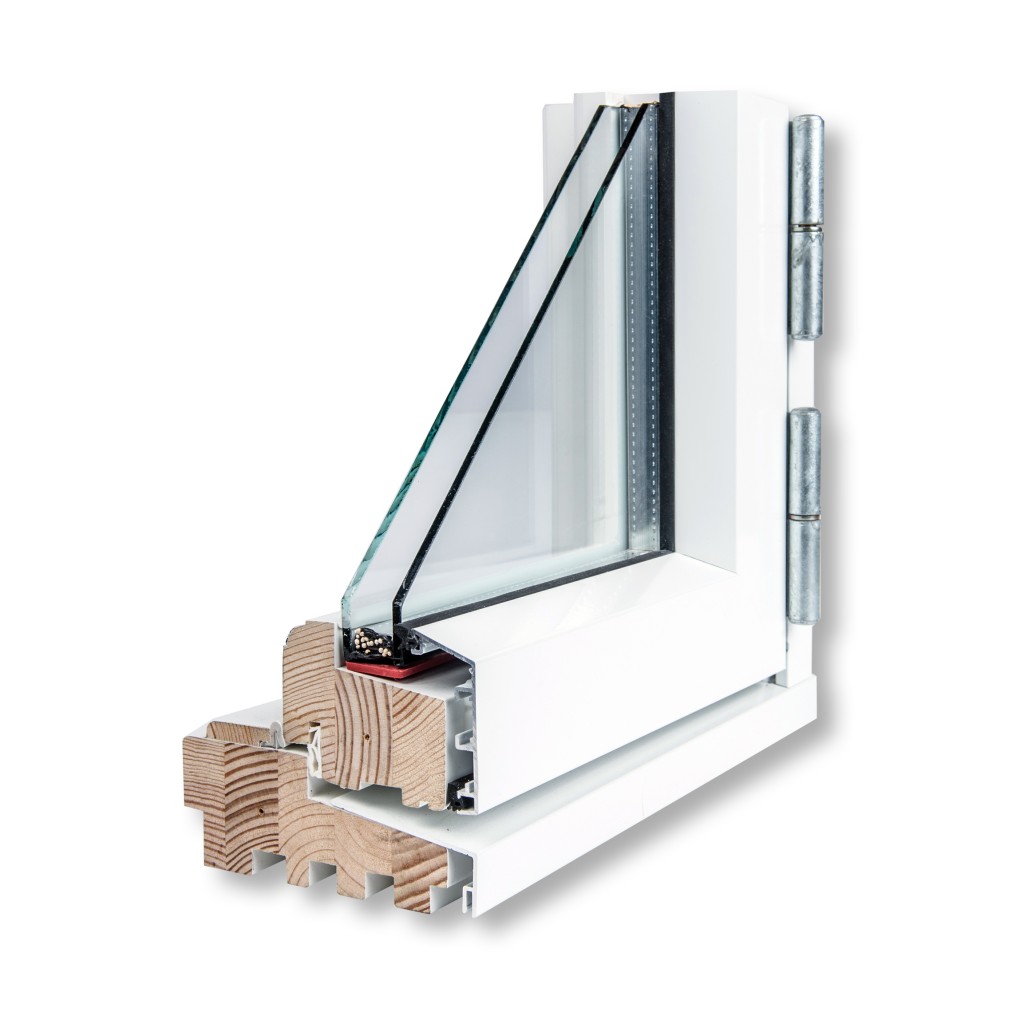 Construction:

The wooden glued timber - pine, meranti, sapele.

The depth of the frame is 115 mm.

The depth of the wing is 68 mm.

In addition, GUTMANN NORDWIN aluminum profiles from the outside.

Glazing:

As a standard, double glazing 6/18/4 Ug = 1,1 W / m2K.

Optionally, panes with increased acoustic insulation parameters,

safe, tempered, anti-burglary, ornamental glass, solar protection, etc.

Standard aluminum edge frame.

Optionally for the use of warm plastic edge frame or RAL color edge frame.

Fittings:

Fittings in the Scandinavian standard of producer IPA and ASSA.

The system of closing on handles or stylish hooks.

Gasket:

Two profile gaskets from Dewenter or Schlegel Q-Lon.

The color of the gasket - white, brown, black, gray - depending on the color of the joinery.

Drip:

No aluminum drip cap due to the aluminum profile from the outside.

The outer surface of the wing and the frame are completely covered with aluminum.

Aluminum cladding in basic RAL colors. It is possible to make an aluminum cladding

in the selected color from the RAL palette on request.

Silicone:

Silicone applied to our joinery only by reputable manufacturers.

Color - colorless, white, light brown, dark brown, black, anthracite - depending on the color of the joinery.

Colors:

Joinery painted in lasur colors with visible wood structure from the available color palette

or any solid color from the RAL or NCS palette.

Accessories:

window bars (inside internal glass, vienna bars, construct bars, etc.)
handles with keys, handles with cylinder-key to balcony doors etc.
brake in handles
many other...
Our windows in the Scandinavian system can be made in the RETRO profile (with decorative profile on the frame and the wing) and in the MODERN profile (without a visible decorative profile). In addition, the wooden profile is covered from the outside with all aluminum.
Ways of opening windows in Scandinavian system:
| | | | |
| --- | --- | --- | --- |
| | | | |
| TOP HUNG | TOP SWING | SIDE HUNG | SIDE SWING |

The windows in the Skandinova 68 Windproof system are dedicated to places extremely exposed to very strong winds and heavy rain rains practically in a horizontal line to the window with wind blowing up to 200 km / h. They meet very strict standards, which is confirmed by our research carried out by the woodworking laboratory. This system is most often sent to our clients in Iceland, but not only - also the northern part of Norway and Sweden.
Available all colors from the RAL and NCS palette. Below we present the most frequently chosen colors:
RAL
NCS