NL - Eurosystem Profile - openable inside
Windows NL-EUROSYSTEM is one of the window profiles used in the Netherlands. This system is based on window profile Eurosystem 68 window construction - the difference lies in the thicker construction of the window frame deepened to the dimension of 114mm. Other details are based on the eurofelz profile, both fittings and window opening system - inside the room. The NL-Eurosystem 68 system is characteristic of the contemporary development of very typical and often residential buildings in the Netherlands.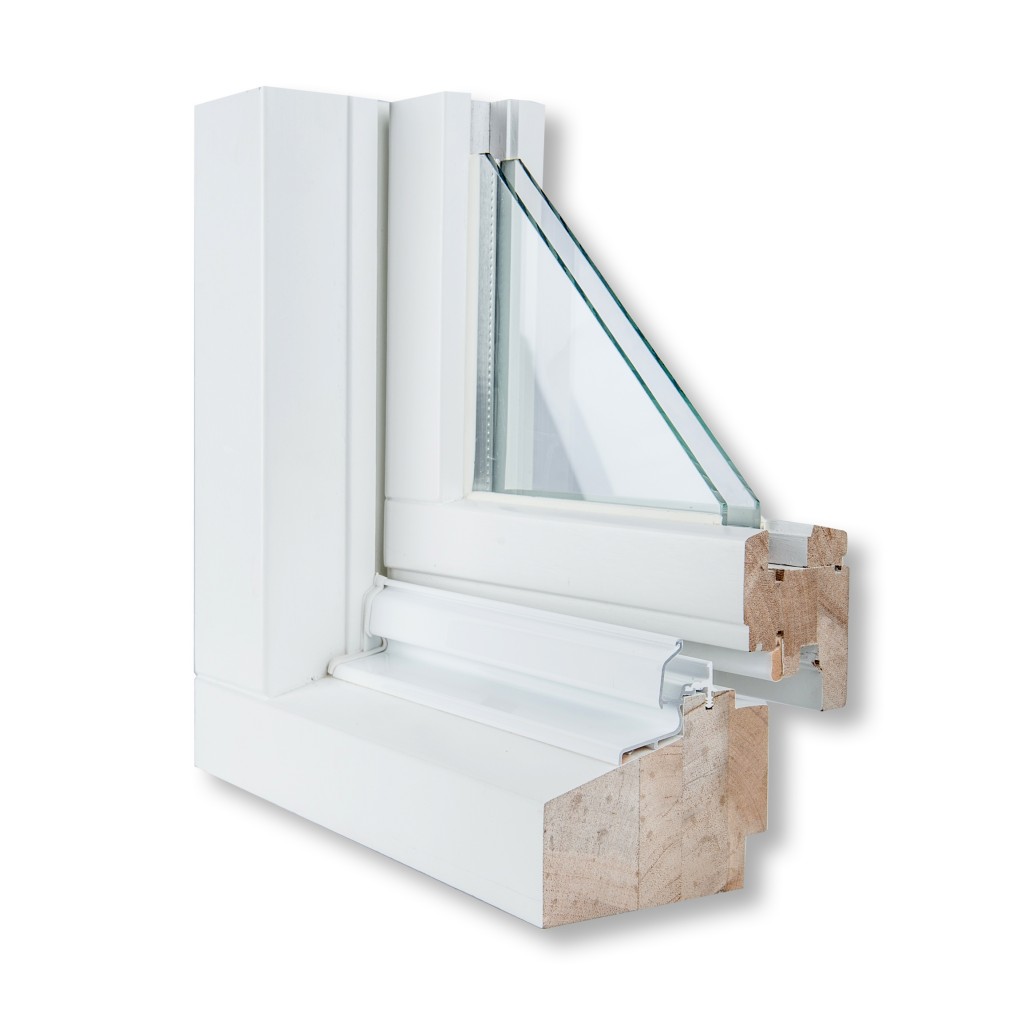 Construction:

The wooden glued timber - pine, meranti, larch, oak.

The depth of the frame is 114 mm.

The depth of the wing is 68 or 78 mm.

Glazing:

As a standard, double glazing 4/16/4 Ug = 1,1 W / m2K or tripple glazing 4/12/4/12/4 Ug = 0,7 W / m2K.

Optionally, panes with increased acoustic insulation parameters,

safe, tempered, anti-burglary, ornamental glass, solar protection, etc.

Standard aluminum edge frame.

Optionally for the use of warm plastic edge frame or RAL color edge frame.

Fittings:

Fittings of SIEGENIA or ROTO manufacturers.

Optional RC1 or RC2 retractable or anti-burglar hardware.

Gasket:

Profile gasket from Dewenter or Primo.

The color of the gasket - white, brown, black, gray - depending on the color of the joinery.

Drip:

Aluminum drip on the wing. In addition, an aluminum trough in the window frame.

Color - white, brown, black, aluminum, anthracite - depending on the color of the joinery.

Optionally, it is possible to choose a drip for the color of the joinery in the selected RAL color on a special order.

Silicone:

Silicone applied to our joinery only by reputable manufacturers.

Color - colorless, white, light brown, dark brown, black, anthracite - depending on the color of the joinery.

Colors:

Joinery painted in lasur colors with visible wood structure from the available color palette

or any solid color from the RAL or NCS palette.

Accessories:

window bars (inside internal glass, vienna bars, construct bars etc.)
handles with keys, handles with button etc.
shutter openers (manual or automatic)
rotary hardware - tornado
ventilations
many other...
The construction and joinery industry is very characteristic when it comes to the Dutch market. Very often the construction of the building walls is based on the construction of windows, which were installed in the past during the construction of the building. The profile of NL-Eurosystem is based on the eurosystem 68 window system - opening inwards - a tilt & turn window system that opens the window sash or opens it to ventilate the room.
The color of woodwork is mostly white, but very often windows in the Netherlands are painted from the outside in two colors - a different color of the window frame and a different color of the movable window sash. In addition to the traditional white color, white derivatives predominate (eg cream) and various shades of green. Very often, there are also various types of stained-glass windows that reflect the historic character of the woodwork and the construction of the building.
Available colors from the LAZUR color palette (wooden structure color) or any color from the RAL and NCS palette. Below we present the most frequently chosen colors:
Paleta LAZUROWA
RAL
NCS
| | |
| --- | --- |
| viena bars - standard 24mm | |
| viena bars - decorative 24mm | |
| viena bars - standard + decorative 24mm | |
| | |
| | |
| | |
| | |
| | |
| | |
| | |